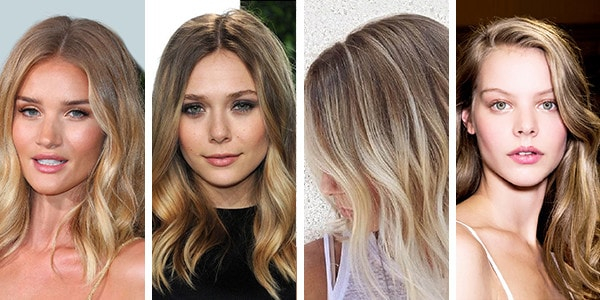 Colour Spring Trends 2017
Free hand colour is here to stay and its popularity is growing day by day! But do you know what to ask for when you're in the chair
Balayage

'Balayage' is a French word meaning sweep. Therefore, the technique to 'balayage' the hair is to sweep it with colour. his tends to replace the traditional highlight and produces much softer natural results.

Colourmelt/Marbling

A colour melt or marbling technique is to infuse two or more colours together with a seamless blend. Depending on the colour chosen or the number of colours the results can vary in-betwen subtle to shocking. This technique is always winner and is a big.

Babylights

Ever looked at child's hair with envy because of their amazingly multi tonal sunkissed locks? So have we! This is where 'babylights' comes in to play. Loads of teeny tiny fused highlights that differ only by a couple of depths/shades to keep that youthful untouched feel.

Ombre


We're going back to France again this technique as 'ombre' translates to 'shade'. 'Ombre' is more 'heavier' colour application than freehand work, the result is a obvious colour difference (which can still be seamless). Stylists and clients who have wanted to adapt this look into a more diluted look call this 'sombre' (soft ombre)... either way we love this look!

Root shadow/Smudge

A root shadow or root smudge is a deliberate root. This can be stretched out large or kept small depending on what look is wanted to be achieved. This is great for a few reasons, reduced maintenance, thicker looking root and can add fantastic texture especially on lighter bases.