The Best Balayage in Birmingham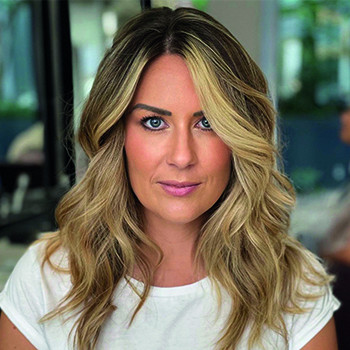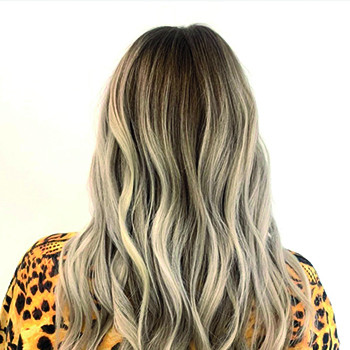 Originating from a hair salon in France in the 70's, the balayage technique revolutionised the world of hairdressing, becoming popular amongst glamorous A-listers in the 90's before making a grand come back recently, to be embraced and adorned by celebrities such as Gigi Hadid, Nicole Richie, Gisele Bündchen, Jessica Alba, and Emma Watson.
What is a balayage?
Balayage comes from the French word meaning "sweep". It is a popular hair colouring technique where the highlights are swept, freehand, with a brush and paddle board, across the hair. With a balayage, the hair at the top is often darker, becoming gradually lighter as it moves towards the hair ends, to replicate a natural sun-kissed look, and add dimension.
What are the benefits of a balayage?
Not only does a balayage allow for a naturally glowing multi-tonal finish, but this technique will also prevent harsh regrowth lines, requiring less maintenance and enabling you to allow more time in between colouring appointments. Hence, opting for a balayage can also help you strengthen your hair compared to a full colour or full head of highlights.
What type of hair is best for a balayage?
Since a balayage is about dimension and light and shade, it is suitable on any hair type, from curly to straight hair, and from grey hair and blonde hair colours to brunette shades. A balayage is completely bespoke to each individual and is created to sumptuously compliment you.
What is the difference between a balayage and highlights?
With a balayage, the colour is traditionally hand-painted starting from the mid-lengths, and becoming gradually denser as it reaches the ends. On the other hand, with highlights, the full length of the hair will be saturated with lighter strands. Both techniques will add depth and dimension to your hair, and the best option for you will be based on your personal preferences, and on whether you wish for a more blended or a more intensely lightened look.
How long will a balayage last for?
Typically, a balayage will last until your hair grows out, except if you opt to colour or highlight your hair again before that. As a balayage will naturally blend in with your natural hair colour you would however be able to gradually grow out your hair without any upkeep and without visible roots.
Although a balayage is low maintenance, regular upkeep is nonetheless preferable, as similarly to other colouring techniques the hair colour can fade, and therefore touch ups will ensure you keep your sun-kissed glowing colour feeling fresh. Ideally, you would want to refresh your balayage every 3-4 months to keep it looking its best, however, this is ultimately up to you and how you would like it to look!
Balayage & Ombre Prices
Prices may increase when a root service or in between colour is needed
| | | |
| --- | --- | --- |
| Ombre / Balayage | £100 | £120 |
| Ombre / Balayage & Colour | £140 | £160 |
| Colour Change | POA | POA |
**A Colour consultation & skin test is required for new clients
Terms and conditions apply. Ask us for further details.
Maddox House, 117 Edmund St, Birmingham, B3 2HJ
Sun - Mon - Closed, Tue - Wed 9am - 6pm, Thurs - Fri - 9am - 8pm, Sat - 9am - 5.15pm

Subscribe to our journal