Hair Extensions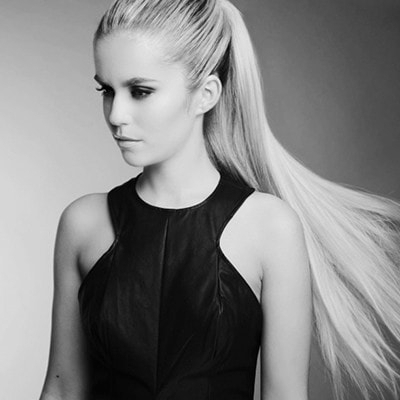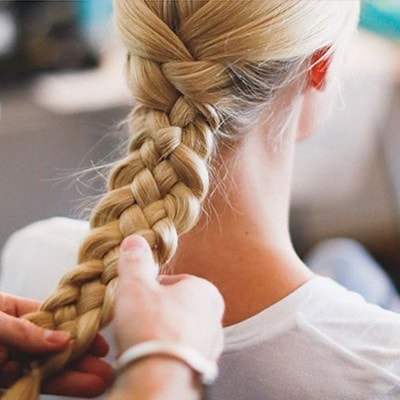 High-Quality Hair Extensions in Birmingham

Hair extensions are a revolutionary hair enhancement system, in which reusable human hair is attached without the use of glue, heat, sewing or braiding.

Created by a highly skilled hair extensions specialist, the method preserves the integrity of your natural hair, adding volume and length without long term damage. Available in a variety of sizes, lengths, colours and textures, the extensions are virtually undetectable to the eye and can be used again and again, making the system affordable for every budget.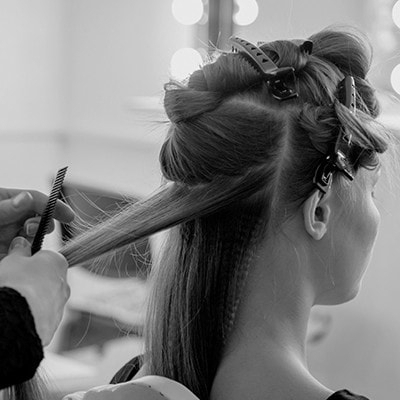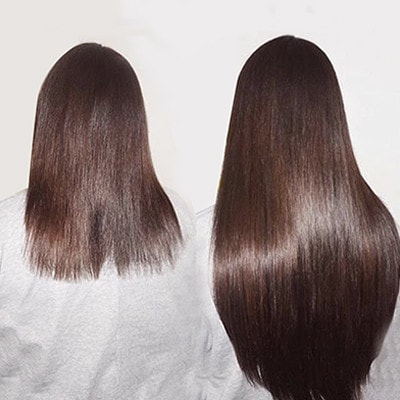 Birmingham's Hair Extensions Specialists
Why wait for your dream hair when hair extensions can give you beautiful volume, length, style and colour instantly, and without the need for a patch test or the use of chemicals?
At Benjamin Ryan Hair, our specialists exclusively use the world's finest quality human hair extensions, to ensure our clients can enjoy the best luscious locks available.
Using fast and effective application methods, our hair extensions can last up to 1 year, and only require maintenance appointments every 2-3 months. Whether you are looking for glamorous volume, a flash of colour or a Hollywood red carpet look, our salon professional hair extensions allow our clients to achieve fabulous long-lasting results in an instant. Never wait for beautiful hair again.
What types of hair extensions do you use?
We exclusively use Racoon International and Beauty Works Professional Hair Extensions, both brands being renowned worldwide for their highest quality and longevity.
What type of hair extensions should I choose?
For clients preferring a no glue system, and looking for an even faster application and removal process, the Racoon Luxe Link extensions are a perfect choice. Approved by trichologists, Luxe Links extensions are not only highly versatile and undetectable, they also do not cause any damage to your natural hair. A more permanent type of hair extensions, they can last up to 1 year with 10-12 weeks maintenance appointments.
The Beauty Works Tape in hair extensions we use are award-winning market leaders, offering incredible quality and fast application. They are 100% made from real Remy human hair, and are ideal for a discrete seamless blend to your natural hair. Thanks to their incredible quality, Beauty Works Tape hair extensions can last up to 9 months when looked after carefully with maintenance appointments every 8-12 weeks.
How to care for your hair extensions?
Highly comfortable and discreet, Luxe Link extensions offer the highest quality and resilience, allowing you to straighten or curl them at up to 160ºC as well as colouring them. In order to make these extensions last as long as possible, we recommend ensuring that you carefully separate the links using your fingers a few times a day, to help prevent them from locking or clinging together. We would also recommend loosely tying your hair in a ponytail or braid whilst sleeping to help prevent knots. As with your own hair, we would advise using UV/heat protection during sun exposure, avoiding contact with SPF cream, and minimising exposure to chlorine and salt water. Maintenance appointments should be scheduled every 3 months, during which your Luxe Links will be removed and reapplied, allowing you to wear the hair for up to a year.
To keep your Beauty Works Tape Professional Extensions in the best possible condition, regular and careful brushing is essential. Gently brush your hair starting from the ends and moving slowly to the roots whilst holding the top of your hair extensions to prevent too much pulling. Make sure to also brush your hair before bed and to tie it into a loose ponytail or braid. As with natural hair, heat from the sun or styling also damages hair extensions. Hence we would recommend using UV/heat protection to prevent your hair extensions from becoming dry or getting damaged. When showering, we would also recommend washing and drying your hair properly, by thoroughly rinsing your hair to avoid product build up on your extensions as this could make them knotty, and making sure you always blow dry your hair instead of letting it dry naturally. Maintenance appointments should be scheduled every 2-3 months, in order to ensure your extension quality for up to 9 months.
How much do hair extensions cost?
Every client is unique, and will have unique requirements which is why pricing will vary. Please get in touch to book a free consultation during which we will discuss your requirements and be able to give you an exact price.
Maddox House, 117 Edmund St, Birmingham, B3 2HJ
Sun - Mon - Closed, Tue - Wed 9am - 6pm, Thurs - Fri - 9am - 8pm, Sat - 9am - 5.15pm

Subscribe to our journal