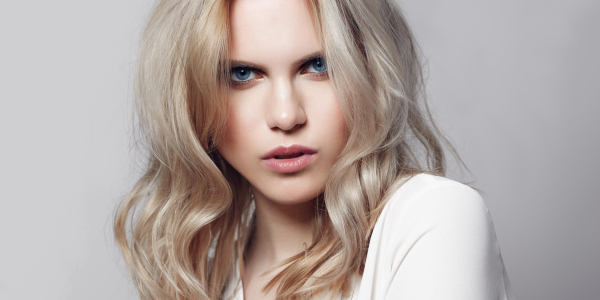 Summer Hair Tips
Dry, discoloured hair shouldn't be part of your holiday look...
One of the unfortunate downsides of being out in the sunshine is the effect it has on your hair. It can leave it dry and frizzy, and send coloured hair some pretty unsightly shades (brassy is never a good look!). Fortunately there are products out there that can help protect colour and condition, plus reviving post-sun treatments that can pull hair back from the the brink. Let's be honest: good hair colour isn't cheap ... don't ruin it having fun in the sun!


Top tips

We love the the Soleil Masque UV Défense Active Anti-Damage Concentrate by Kérastase. On beach holidays it's an absolute must: smooth it on in the morning and plait your hair or tie a bun before you hit the beach. The clever formula helps to filter harmful rays from the sun while deeply nourishing the strands. Wash it out in the evening and we assure you your hair will look in better condition than it did before your holiday. It's also light enough for fine hair which is an added bonus.


Before and after swimming

Don't stick a toe into the pool without wetting hair first. Ellis (our master colourist) says it's essential to hop in the shower pre and post-swim. A pre-swim shower will help prevent locks from absorbing chlorine, while a post-swim one will help remove chlorine build-up.


Poolside plaits

The ends of hair are the most vulnerable, simply because they're the oldest, so keep them tucked well away. We advise wearing hair in chignons rather than ponytails so the ends can be hidden better.

The seasons trend for plaits is good news for holiday hair. Plaits are perfect for sitting on the beach or relaxing by the pool. Easy to do (ask one our team to show you how) and great for keeping your hair under control.

Take cover

For maximum protection it's best to wear a hat during the day. This can also help to style hair for night time by dampening hair, twisting sections around your finger and then gripping each swirl against the hair, leaving it to dry naturally under your hat. Alternatively, tie hair into a few loose plaits and leave during the day. In the evening, ungrip the sections and shake through with fingers to create tousled waves. Spritz lightly with a hair spray to hold and protect.