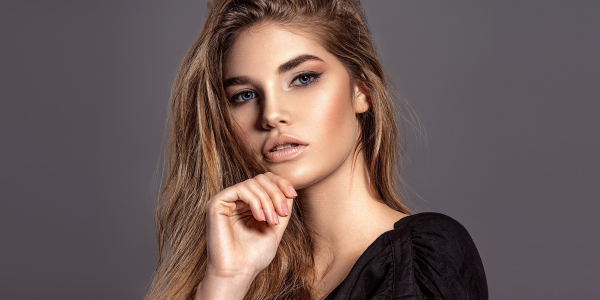 Colour with Confidence
As specialists in professional hair colour, we understand how important your hair, and especially your hair colour is to your overall image and confidence. Whilst you're not able to visit our salon at such a difficult time, we wanted to share some quick tips from our colour technicians of how to care for your colour whilst at home, with no effect on your salon colour. So, when we do open our doors again, our team can get you back to your favourite shade without having to repair any damage done by home makeovers.
How can I cover my roots?

The best way to temporarily cover your roots until our salon reopens is to use a colour spray or hair mascara which gives you total control, a seamless blend and won't effect your salon colour.

We recommend L'Oréal Professionnel Hair Touch Up or Colour WOW Root Cover Up. These both have a wide choice of colours to choose from, one is a spray the other is a brush on powder. Both wash out easily.

How can I style my grown-out roots?

A great way to disguise roots is to switch up your parting. An uneven, imperfect parting will make roots look less obvious and it's a nice change to experiment with!

Can I use a Box Colour?

Honestly, we would strongly advise against it. It's nearly impossible to match your tailor-made salon colour to a box colour and it's also impossible to get an even result.

If you do Box Colour your hair, please be very aware of the importance of carrying out an allergy test and please take the test seriously in light of a limited NHS service.

Will I get the same results from a Box Colour?

A box colour is only one solid shade, and therefore it is virtually impossible to match this to your salon colour.

Box dyes will simply stain the proteins on the hair, changing the chemical make up. Hence, they rarely give a true colour. The best advice we can give, is to wait for one of our experts to bring your colour back to life.

No, please don't cut your own fringe!

If you cut your fringe too wide, too short or too layered it can take months to grow out, just let it grow out, blowdry over to the side or just pin it back if needed! Hopefully it won't be too long until you're back in the salon chair!

If you have any questions regarding your hair style or colour feel free to message the team via our social media channels or email us at contact@benjaminryanhair.co.uk

Stay safe everybody - Happy Easter.